This website is a compilation of public notices published in newspapers throughout the state of Georgia. GeorgiaPublicNotice.com  offers access 24 hours a day, seven days a week to statewide notices about foreclosures, hearings, advertisements for bids, financial reports, ordinances and other government activities that are legally required to be published.  Find out more here…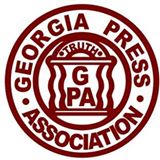 In 1887, the Georgia Press Association was founded to bring together Georgia newspapers.
Their goal:
Create an organization, which would protect, promote, foster and advance the interest of the newspaper industry in Georgia.…more
Recent Press Releases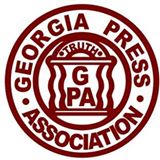 URGENT ACTION NEEDED:

S.B. 186 threatens public notice
The Georgia State Senate is moving forward with S.B. 186, a bill that would allow local governments the option to put public notices on their own websites instead of having them published in newspapers. Public notices belong where they reach the widest possible audience — in newspapers and at our state's public notice website, www.GeorgiaPublicNotice.com. The bill has been moved to the Senate Rules Committee for consideration after passing out of the State and Local Government Operations Committee. Newspapers are urged to contact their senators, especially those on the Rules Committee, to let them know of your opposition to the bill. Help further by writing news stories and editorials about the dangers in S.B. 186 to the public's ability to keep a check on its government. GPA also would like all publishers to send a note of thanks to Sen. Gloria Butler and Sen. Greg Kirk for standing against S.B. 186 in a recent committee hearing. Take action today!
Headlines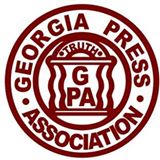 Attention Georgia Companies!
Get your products in front of community leaders from across the state at this one-day event on Jekyll Island as part of GPA's 130th annual convention.
 For a tax-deductible registration fee of $300 for journalism internships and scholarships, your company gets an 8-foot table at the All-Georgia Products Reception on June 2, 5 p.m. to 8 p.m., at the Jekyll Island Club.
See attached registration form here…deadline is May 6th.
Call us at 770-454-6776 or email us at mphodges@gapress.org. for more information!