This website is a compilation of public notices published in newspapers throughout the state of Georgia. GeorgiaPublicNotice.com  offers access 24 hours a day, seven days a week to statewide notices about foreclosures, hearings, advertisements for bids, financial reports, ordinances and other government activities that are legally required to be published.  Find out more here…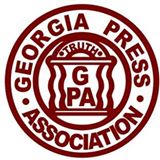 In 1887, the Georgia Press Association was founded to bring together Georgia newspapers.
Their goal:
Create an organization, which would protect, promote, foster and advance the interest of the newspaper industry in Georgia.…more
Recent Press Releases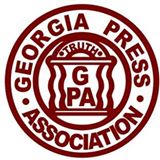 MEDIA ADVISORY
'GREEN VETERANS' IS LAUNCHED
TUESDAY SEPT. 6
11am to Noon
Roswell City Hall—War Memorial
Former UGA Coach and Marine Vince Dooley
Guest Speaker
       Founder/CEO Shawn Hanley: "The goal of our environmentally-sensitive repair & resell organization: Engaging & training veterans in the fields of electronic refurbishment & recycling. We hire veterans for the work and we will donate refurbished electronics to veterans groups."
SPONSORS: MARY BARRA, GENERAL MOTORS; EXIDE TECHNOLOGIES, VICTOR KOELSCH; FRED SMITH, FEDEX
OUR HOST: ROSWELL MAYOR JERE WOOD
SPECIAL THANKS TO ATTENDING SUPPORTERS:
STATE SEN. HUNTER HILL * STATE SEN. JOHN ALBERS * STATE SEN. BRANDON BEACH * STATE SEN. JUDSON HILL
STATE REP. BETTY PRICE
FOR MORE INFORMATION:
CONTACT (855) 212-2092 or email info@greenveterans.com
URGENT ACTION NEEDED:

S.B. 186 threatens public notice
The Georgia State Senate is moving forward with S.B. 186, a bill that would allow local governments the option to put public notices on their own websites instead of having them published in newspapers. Public notices belong where they reach the widest possible audience — in newspapers and at our state's public notice website, www.GeorgiaPublicNotice.com. The bill has been moved to the Senate Rules Committee for consideration after passing out of the State and Local Government Operations Committee. Newspapers are urged to contact their senators, especially those on the Rules Committee, to let them know of your opposition to the bill. Help further by writing news stories and editorials about the dangers in S.B. 186 to the public's ability to keep a check on its government. GPA also would like all publishers to send a note of thanks to Sen. Gloria Butler and Sen. Greg Kirk for standing against S.B. 186 in a recent committee hearing. Take action today!
Headlines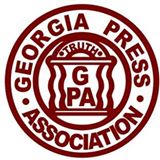 Gain National Online Advertisers
Need more online revenue? Frustrated that you're bypassed by the largest national ad networks?
View the following recorded webinar from Jack Ratzsch, of BENN Publisher Solutions, will show you how their unique program, developed for newspapers, by newspapers, can add dollars to your bottom line.   View webinar HERE