Postal statement due Monday, Oct. 1
Don't forget! For newspapers that rely on the U.S. Postal Service for delivery through second-class or other periodicals mail, annual statements are coming due.
Form 3526, also known as the Statement of Ownership, Management, and Circulation, must be filed with a publication's original entry post office by Oct. 1. The postal service determines eligibility for periodicals mailing permits based on the statements.
Once again this year, the statements are three pages to include information about electronic subscriptions. If you do not receive the form from your local postmaster, it can be downloaded from http://about.usps.com/forms/ps3526.pdf.
The statement also must be printed in the newspaper. Publication deadlines are included with the form and vary by frequency of publication.

Casting forward
Appen Media Group produces podcasts to find audience, revenue
A small investment in technology, a staff willing to build skills with new content-delivery platforms and a spirit of experimentation has an Atlanta newspaper company excited about reaching its local readers in new ways.
Earlier this year, Appen Media Group, owner and operator of four weekly newspapers in cities in north metro Atlanta, debuted the first of a series of six regular podcasts. Podcasts — digital audio files that can be downloaded to a computer or smartphone — appeal to listeners particularly interested in a certain topic and allow them to listen at their leisure, whether at home, driving in the car or someplace else where they have a few free moments.
The company has been building groups of niche audiences and sponsors through the podcasts, feeling its way forward as it attempts to appeal to younger demographics. General Manager Hans Appen presented the company's work on the podcasts at the Hot Ideas session at this summer's GPA Convention, and attendees voted it second of all the ideas presented.
That was due in part to the quick success the podcasts had, quickly drawing two local sponsors intrigued by the potential of getting in first with a form of media that is portable, convenient, easy to consume and personal with a reputation for building devoted followings.
Appen is relying on its print staff to produce the podcasts, asking each person to host a show each in addition to their duties writing for the print publications, which include the Alpharetta/Roswell Herald, Forsyth Herald, Johns Creek Herald and Milton Herald.
In some cases, such as "Overtime with Joe Parker," the podcast dovetails with Parker's sports coverage responsibilities. Appen hosts the "Inside the Box" podcast, based on the popular "Black Box" investigative journalism features that run in the newspapers and on the Appen Media Group website. "Inside the Box" focuses on politics and news, such as interviews with students who participated in the school walkouts last spring protesting gun violence. Appen has also interviewed Georgia gubernatorial candidates Stacey Abrams and Brian Kemp for "Inside the Box."
Other podcasts are tied more closely to the staff's personal interests, such as "Lunch Break," which features A.J. McNaughton and Kathleen Sturgeon, who "discuss food myths, play games and tell stories from the kitchen." The newest of the Appen podcasts is called "Pod With the Wind," and features reporter Carson Cook. Cook is a movie fan whose first two shows have featured the director of the Bronze Lens film festival in Atlanta and  a Disney animator who worked on films such as "Lion King," "Mulan" and "Beauty and the Beast."
Appen encourages the staff to develop their series based on their interests, believing that each person will do their best work on something that matters to them personally, which will also help build a loyal base of listeners. "The more niche we can be, the more loyal our listeners will be, which is good for our advertisers," Appen said.
The start-up costs were small — digital recording equipment for less than $1,500 and a small monthly subscription to the services that make each podcast available for download through iTunes and other outlets.
Now, Appen Media is learning how to best promote its podcasts and build audience. What it's finding is that the formula is similar to what makes local newspapers successful.
"The [thing] that surprised me was the highest downloaded shows we have are the most local, simple stories and guests we bring on," Appen said. While he has interviewed gubernatorial candidates Stacey Abrams and Brian Kemp on separate shows, neither made the list of his top 10 most-downloaded "In the Box" podcasts. Instead, the most downloaded show featured two students who participated in the March for our Lives walkout after the high school shooting in Parkland, Fla., last spring.
Another surprising discovery? "The best way to promote our shows are in our newspapers," Appen said. "We've tried different things on social media and through our website, but the most effective is when we promote them in our papers. We run full-page promos in the paper, and you can see when people download the podcasts. When you first publish a new show, you see the spike. It drops off, and then when the newspapers hit driveways, you see another spike."
After quickly signing two podcast sponsors, sales have slowed. Appen Media is considering other ways to sell the podcasts, such as with traditional commercial breaks or buy charging advertisers a price based on the number of downloads each podcast episode receives, or even a combination of all three.
Whatever model or combination of models eventually works best will be a result of the company's dual commitment to producing excellence in its print products and to finding ways to augment those products with newer forms of media that reach audiences different from traditional readers.
"We're run by a bunch of 20-somethings, and there's two reasons it works for us," Appen said. "We understand new technology and how to use it, and … our young folks appreciate having their print publications. We don't sacrifice one for the other. We understand we have to do both really well for the company to succeed."
Quarter-page option added to networks
Georgia Newspaper Service continues to diversify the products it offers to customers with the introduction of a new network for quarter-page print ads.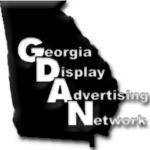 The network, approved at an August meeting of the GPA board of directors, joins a digital advertising network that launched earlier this year as GNS's newest products. Combined with the statewide networks for classified and smaller-size display ads, the quarter-page network demonstrates the commitment Georgia Press Association has to offering advertisers a full range of options for getting their products and services in front of Georgians.
"We've never been able to offer anything larger than an 8-inch ad to clients through the statewide display network. It's great for building frequency and top-of-mind awareness, and our rate allows us to provide reach and frequency to clients whose message is very easy to convey," said Stacy Jennings, GNS sales and marketing director. "However some advertisers require more space. A quarter-page ad provides enough "real estate" for advertisers to tell their story in a creative, compelling way. Larger space plus a competitive rate equals more advertising.
"And let me say this about more advertising: When we have more ads in our papers, it just looks better to advertisers. More ads translates into a more productive advertising vehicle in the mind of the user. They see a newspaper with lots of ads, and they want to place their ad there too. I believe anything that gets more ads into more newspapers is a good idea."
The quarter-page network will be a statewide buy that allows customers to reach nearly 1 million Georgia newspaper readers with a larger-sized ad than ever before.
More than 100 Georgia daily and weekly newspapers have agreed to participate by inserting the quarter-page ads at least twice per month. Adding even more value, advertisers will be able to select publications in north, south or central Georgia if they choose to target particular regions.
The newspapers that participate will earn rebates from GNS similar to the ones given for the other networks. Ads will be placed via insertion orders, just as for the smaller-sized ads currently in the display-advertising network.
"We have created a target list of 15 categories with more than 200 leads," Jennings said. "We are attacking each category for display network and statewide classifieds. We are looking for companies that have multiple locations, and having a quarter-page ad to offer at such an attractive cost gives us the opportunity to be more diverse in our prospecting and to provide a more compelling story to the client."
Among the categories are food, transportation/trucking, tourism, education, legal, financial services, health care (including pharmaceuticals), state agencies, adoptions, RVs and boats, funerial, gun and knife shows, auctions, wireless and home improvement. In addition, the top 25 agencies in Georgia have been identified for presentations.
GNS anticipates it will begin placing insertion orders Oct. 1. If your newspaper has not already agreed to participate, please contact GPA at 770-454-6776.
ITC eliminates newsprint tariff
The International Trade Commission's late August decision to roll back the tariffs on newsprint continues to be celebrated across the newspaper industry.
The five-member ITC eliminated the tariffs, which had been in place at varying levels since January, on Aug. 29. Details of the commission's decision will be released later this year, but for now, there is hope that the newspapers that cut personnel and reduced page counts and publication days will be able to add them back as the price of newsprint falls.
Andrew Johnson, the president of the National Newspaper Association, told The New York Times he was thankful that "the commissioners did the right thing."
But "there is a lot of damage that has been done," he added. "It is our hope that some progress will be made toward restoring the page counts and news coverage among the weekly newspapers. Once those costs start going down at the printing level, I think you'll see the weekly newspapers adding their pages back."
Members of both parties in Congress cheered the decision. A bipartisan group of 19 representatives and senators, including Sen. Johnny Isakson of Georgia, testified at an ITC hearing in July.
"[The] news is a victory for the First Amendment, for Georgians, and for all Americans," Isakson said. "Georgia's community newspapers were already feeling the squeeze from technology, but the manipulation of trade remedies was an unnecessary hardship thrust upon our local papers, the commercial printing industry, and the overall U.S. paper manufacturing industry. Today's action will provide welcome relief, help keep people informed about relevant news in their communities and end the threat to hundreds of thousands of jobs in the industry."
It may take up to two months for a price decrease to kick in, experts estimated, but the ITC's action was a lift to spirits for many.
Details about how the ITC reached the decision are expected to be made public in October.