Newspapers can honor Vietnam heroes
Do you need a new story angle for Veterans Day?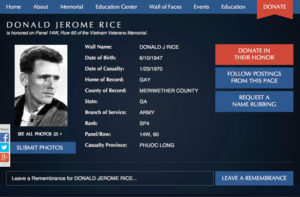 Try participating in an effort to find photos of the Vietnam-era servicemen from your communities who are memorialized in Washington, D.C.
The Vietnam Veterans Memorial Fund, the founding organization behind the memorial wall that displays the names of Americans killed while serving in Vietnam, is seeking photos of each of the soldiers listed in the memorial. Of more than 58,000 total, fewer than 2,000 photos are still needed, including pictures of 157 Georgians. There are 1,585 Georgians listed on the memorial wall.
Your newspaper can help by publishing a story about the effort and asking for help finding photos of soldiers from its coverage area.
The photos are part of the VVMF's Wall of Faces project, which wants to put a story and a face with each of the names
on the wall. The photos are displayed at http://vvmf.org/wall-of-faces/, where each service member listed on the memorial wall has a page for loved ones and friends to leave remembrances. Photos are also displayed as part of a mobile exhibit, The Wall That Heals.
Newspapers first partnered with VVMF on this project in 2014. Wisconsin newspaper publisher Andrew Johnson became familiar with the organization after several Vietnam veterans in his community helped his family through the loss of his son, who was serving the country in Afghanistan.
Johnson, now president of the National Newspaper Association, said newspapers are best positioned to get the word out. "I think we have the unique ability to go to every small and rural town as well as the bigger towns as their number-one sources of news," he said.
Starting in 2014, when photos for 889 Georgians were needed, newspapers helped whittle down that number. After work over about four months by several newspapers, primarily in south Georgia, 59 photos were found.
Now, newspapers are being asked to again search their archives and appeal to readers for help finding and submitting photos for the project.
A newspaper can use Veterans Day to introduce the search for photos and highlight the patriotism of soldiers from the area who made the ultimate sacrifice.
The News-Reporter in Washington was one of the papers that participated four years ago. After publishing a story about the Wall of Faces, "the reaction … was immediate, like the next day after the paper came out, when relatives and friends brought pictures of their fallen loved ones," Publisher Sparky Newsome said. "We even got some who were not from our county — from friends who checked out the website and saw that pictures of soldiers they knew were missing from other parts of the country. I was happy to scan the photos and upload them to the website, and it didn't take us long to complete the Wilkes County list, along with a few others."
Program for success
The Clinch County News raises funds for athletics
If you see a need for a product in your community, answer it.
Whether it's a chamber of commerce directory, a local festival guide, a health-care magazine or a basketball program, why shouldn't the local newspaper be the one to provide it? Newspapers have the publishing expertise and community roots that make it the logical choice whenever there is a need or desire for a print product in a community.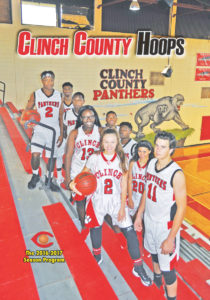 If there's an opportunity, don't wait for someone else to take advantage of it, no matter what the product.
That's how Len Robbins of The Clinch County News developed a basketball program for the high school in his hometown of Homerville. Part fundraiser for the cheerleading and basketball teams at Clinch County High, the programs are a way for the newspaper to open a new revenue stream with minimal effort while building goodwill with readers.
The idea received the stamp of approval at the Hot Ideas session of GPA's convention in June. It was voted the third-best of those presented at the session by those in attendance.
Not every community would support a basketball program, but for places like Homerville — a small community that's built a big reputation for success in high school athletics since the 1980s — it's a perfect fit.
Robbins, publisher of The News, president of the school's booster club and dad to a member of the girls basketball team, saw both a need for a program as he visited other schools during away games and an opportunity to help the cheerleaders and basketball players raise money. He went to the programs' coaches and offered them a split of the revenue if the players would sell the program ads. Robbins said parents sold ads for the football program through the booster club for several years. The results weren't great. For the students, incentive made a difference. "When we did it with [the students], they sold a ton of ads and it was a better fundraiser," he said.
"Each team got 20 percent of whatever ads they sold. They sold $4,000 in ads the first year, so it was a good fundraiser for them, and the fans loved it."
It's not a labor-intensive process for the newspaper's staff. The paper already has photos and season preview stories and adds opponents rosters.
The News has the booklet-sized (5.5 inches wide by 8.5 inches high) programs printed by an outside vendor and orders about 1,400 for a season. They are given away at games.
"The thing that makes it a good fundraiser is that every community has a basketball team, no matter how small its school is, and the bigger basketball is in the community, the better it is for your sales," Robbins said.
"You can set it up where you put it in your paper and make a bigger profit from it or sell it yourself. We did it this way because they wanted a fundraiser, but any way a newspaper does it, they can make good money on it and build goodwill too."
Quarter-page option added to networks
Georgia Newspaper Service continues to diversify the products it offers to customers with the introduction of a new network for quarter-page print ads.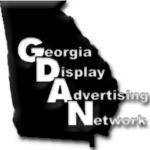 The network, approved at an August meeting of the GPA board of directors, joins a digital advertising network that launched earlier this year as GNS's newest products. Combined with the statewide networks for classified and smaller-size display ads, the quarter-page network demonstrates the commitment Georgia Press Association has to offering advertisers a full range of options for getting their products and services in front of Georgians.
"We've never been able to offer anything larger than an 8-inch ad to clients through the statewide display network. It's great for building frequency and top-of-mind awareness, and our rate allows us to provide reach and frequency to clients whose message is very easy to convey," said Stacy Jennings, GNS sales and marketing director. "However some advertisers require more space. A quarter-page ad provides enough "real estate" for advertisers to tell their story in a creative, compelling way. Larger space plus a competitive rate equals more advertising.
"And let me say this about more advertising: When we have more ads in our papers, it just looks better to advertisers. More ads translates into a more productive advertising vehicle in the mind of the user. They see a newspaper with lots of ads, and they want to place their ad there too. I believe anything that gets more ads into more newspapers is a good idea."
The quarter-page network will be a statewide buy that allows customers to reach nearly 1 million Georgia newspaper readers with a larger-sized ad than ever before.
More than 100 Georgia daily and weekly newspapers have agreed to participate by inserting the quarter-page ads at least twice per month. Adding even more value, advertisers will be able to select publications in north, south or central Georgia if they choose to target particular regions.
The newspapers that participate will earn rebates from GNS similar to the ones given for the other networks. Ads will be placed via insertion orders, just as for the smaller-sized ads currently in the display-advertising network.
"We have created a target list of 15 categories with more than 200 leads," Jennings said. "We are attacking each category for display network and statewide classifieds. We are looking for companies that have multiple locations, and having a quarter-page ad to offer at such an attractive cost gives us the opportunity to be more diverse in our prospecting and to provide a more compelling story to the client."
Among the categories are food, transportation/trucking, tourism, education, legal, financial services, health care (including pharmaceuticals), state agencies, adoptions, RVs and boats, funerial, gun and knife shows, auctions, wireless and home improvement. In addition, the top 25 agencies in Georgia have been identified for presentations.
GNS anticipates it will begin placing insertion orders Oct. 1. If your newspaper has not already agreed to participate, please contact GPA at 770-454-6776.
GPEF making a difference
Georgia Press Educational Foundation is one of many worthy causes that deserve support throughout the year.
In a time when the news media and journalists are under attack as never before, however, the foundation's mission to encourage people to consider the newspaper profession for a career seems more vital than ever. Supporting young people already seeking a career in the field is also critically important when there's so much to discourage them.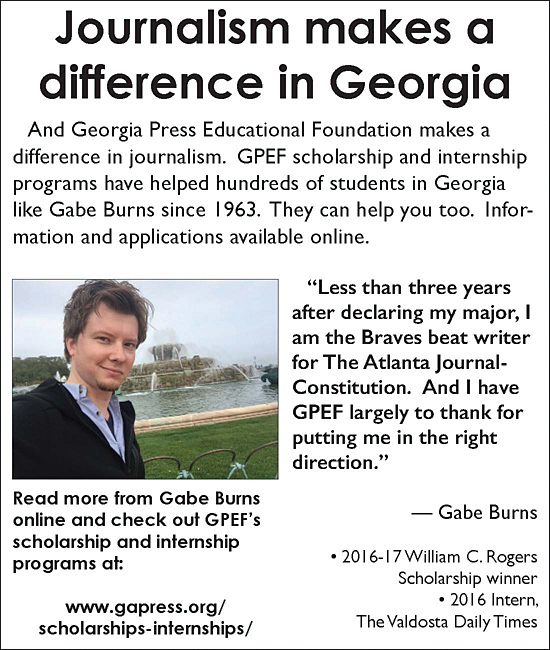 That's why GPEF leaders hope you'll support the foundation on Giving Tuesday in late November. The day follows Thanksgiving, Black Friday and Cyber Monday and has been adopted to encourage people to donate to their favorite causes.
"For anyone who believes in the power of the press to stimulate critical thinking and social reform, serve as a check on government, and help make our communities better places to live and work, contributing to the GPEF is a great way to support those values," said Rick Harris, chairman of the board of trustees for GPEF. "For anyone whose livelihood depends wholly or partly on a strong newspaper industry, contributing to GPEF is one of the best ways to sustain the business. High-visibility media scrutiny only intensifies the urgency to invest in attracting the best and brightest people to careers in newspapers."
In 2018, the foundation awarded scholarships totaling $11,000 to be used by six students at Georgia Southern, Mercer University, Savannah State, University of Georgia and Valdosta State University for this school year. That matches the total annual funding awarded for each of the past three years to students at those universities and others in Georgia.
Scholarships are awarded based on career plans, financial need, newspaper experience and seniority, and they clearly make a difference.
Consider the story of Gabe Burns, the new reporter covering the Atlanta Braves for The Atlanta Journal-Constitution. Burns received a scholarship for 2016-17 at Valdosta State University. During his scholarship interview, he noted his career goal to be a sports writer covering baseball for a major metro newspaper.
After a stint that summer working as an intern for The Valdosta Daily Times with funding provided through GPEF's Billy Watson Internship Program, and then graduation, Burns joined The Times before being hired by the AJC. "Three years after declaring my major, I am the Braves beat writer," he said recently for a series of ads for the foundation. "And I have GPEF largely to thank for putting me in the right direction."
"Interviewing GPEF scholarship applicants eager for opportunities to make a difference through journalism bolsters my confidence in the longevity of the business," Harris said. "The support GPEF offers to aspiring newspaper men and women is invaluable. From launching and nurturing newspaper careers of deserving students to offering scholarships enabling future industry leaders to continue their education, GPEF invests in development of talent to help sustain newspapers' delivery of vital information to people in communities large and small."
Like the scholarship program, the internship program has proven valuable to both newspapers and students. For the past three years, GPEF has awarded internship grants of $1,500 to 15 newspapers to allow them to hire summer interns. The newspapers contribute $500 plus expenses over an eight-week period in which they also pledge to provide guidance and mentoring to the interns.
The results? Six newspapers in the last two years have hired their interns for full-time jobs when the internship was over. Several more say they would have if the students weren't leaving to go back to school, while others use former interns for freelance work.
Interns and newspapers agree that the program helps both. "I am more likely to seek a career in the newspaper industry because I know and am more comfortable with what it would be like to be on staff at a daily newspaper," said Jed May, this summer's intern at The Valdosta Daily Times.
Students learn "the practical side of newspaper reporting — deadlines and dealing with the public," said DuBose Porter of The Courier Herald, which hired an intern this year. "This is a great help to students and community newspapers."
"In addition to awarding scholarships and providing real-work experience through newspaper internships, GPEF reaches out to students directly on campus," Harris noted. "Through sponsorship of press institutes, GPEF gives students opportunities to engage with and learn from professional journalists on topics ranging from best reporting and writing techniques to newspaper management to the latest trends for reaching readers who prefer receiving news electronically.
"These mentoring and networking experiences have proven to be mutually rewarding. It is important to recognize that member newspapers benefit significantly from the infusion of talent GPEF makes possible."