New categories, streamlined entries, savings make BNC better than ever
Many improvements and changes have come to Georgia Press Association's annual newspaper contests — ones that publishers and editors will want to be sure to note as the year closes out and awards submission season approaches.
GPA's board of directors has added several new categories to the editorial contest for 2018, which also will mark the first year that newspapers have eight free entries to the contest for paying a contest fee with their dues.
For the editorial contest coordinators at each paper, there's another change that will bring relief: Every editorial category except two — Freedom of Information and Emerging Journalist — will be entered through the online contest platform rather than by mailing in hard copies.
As the improvements are finalized, now is the time to be pulling aside material you want to consider entering in the contests.
"We are past the mid point of the year, and it's a good time to start collecting potential submissions and building a folder," said Alan Davis, publisher of The Daily Tribune News of Cartersville. "I know many members that wait until close to deadline to start the search and sometimes good work gets left out.
"I also think if editors are asking their folks for entries earlier in the year it helps them know we value quality work. Anytime your staff sees management getting more involved and focused on good work, they are encouraged to do it," added Davis, chairman of GPA's Awards Committee.
The deadline for entering both the 2018 editorial and advertising contests has been set for Friday, Jan. 26. Each newspaper that paid the contest entry fee in the spring gets eight contest entries at no charge, which spreads out contest costs over the year and provides overall cost savings.
"We hope that GPA members will be able to take advantage of the free eight entries to allow them to compete in more categories," Davis said. "I know at our newspapers, we are going to continue to submit at least the usual amount of entries in addition to the first eight. I think it will allow us to showcase more of our work."
There's added value to the contest's back end too, with newspapers able to easily pull up the winning entries to see how their work measured up and get ideas for coverage.
"My first job at a newspaper was photography," Davis said. "I can remember how excited I was to view all of the winners every year. I learned a lot, and the experienced pushed me to work harder and take better pictures. I know that scenario repeats itself every year, especially with our younger reporters and photographers."
New Better Newspaper Contest categories for 2018
The Awards Committee takes suggestions from GPA members and their staffs for contest categories throughout the year. Based on feedback and approved by the GPA Board of Directors, here is what's different and new for 2018.
Changed for 2018:
Hard News Writing has been split into two categories:
• Enterprise Story, for enterprise work that takes a comprehensive look at a topic of high reader interest.
• Breaking News Writing, for stories about breaking news written under deadline.
Sports Writing has been split into two categories:
• Sports Coverage, for game stories and other sports stories written under deadline.
• Sports Feature, for sports-related profiles and other related material.
These categories will accrue points toward General Excellence.
New for 2018:
Four categories specifically for magazines were added to the contest, in addition to the previous category called Magazine Product, which remains:
• Best Story – Original Writing Magazine, for an originally written story appearing in a magazine produced by a newspaper.
• Best Original Commentary/Opinion Writing, for an original column or editorial appearing in a magazine produced by a newspaper.
• Best Cover Design, for best design of a magazine cover produced by a newspaper
• Best In-House Photography, for original photographs in a magazine produced by a newspaper.
These categories do not accrue points toward General Excellence.
2017 Better Newspaper Contest results
Congratulations to all of the winners of GPA's Better Newspaper Contest in 2017.
See the full results here: BNCPressRelease2017
2016 Better Newspaper Contest results
See results of the 2016 Better Newspaper Contest here: BNCPressRelease2016.
2015 Better Newspaper Contest results
See results of the 2015 Better Newspaper Contest here: BNC press release 2015.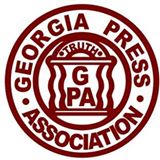 View all advertising, editorial contest winners online!
Now you can see each of the entries that placed in Better Newspaper Advertising Contest and the Better Newspaper Contest from 2017. To see the best of the best, click this link:
http://newspapercontest.com/georgia/winners/entries_list.php?a=showall